What Landlords Need to Know About The UK Lettings Market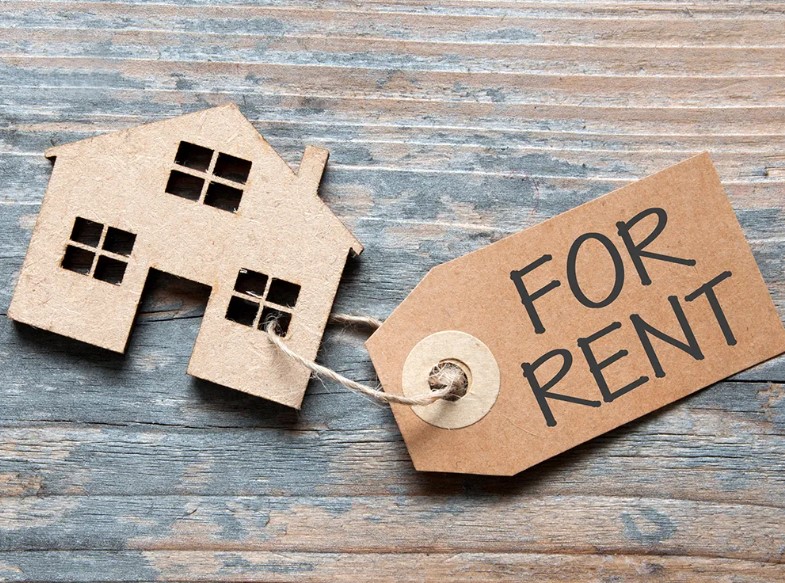 What can buy-to-let landlords anticipate for 2023 after another year of highs and lows in the rental market? Given below are forecasts from experts, including estate agents in Manchester, which cover everything from increased demand and high mortgage rates to rental reforms and landlord licencing.
Will buy-to-let investors purchase or offer to sell real estate in 2023?
Before adding to or decreasing your portfolio, you should think carefully before making a large move like buying or selling a rental property. In 2023, a few elements that might tempt landlords to upgrade include:
Increasing mortgage rates

Monetary gains changes in taxes

More regulation
Amidst this, if you are still confused about the accurate value of your property, you can opt for 'Value My Property' services to determine the accurate value. However, some landlords might be eager to purchase a property for the following reasons:
Increased demand for rentals

Increasing typical rental rates

Lower median home prices
Rental property turnover may be substantial.
According to a March 2022 study by Simply Business, 49% of landlords had recently sold a property or planned to do so in the near future. In contrast, 23% of respondents stated they intended to purchase a new home in 2022. Your particular situation will determine whether you opt to buy, sell, or maintain the same size of your portfolio. The factors mentioned above could result in a large number of rental property sales in 2023. If your property is located in Manchester, then getting a property valuation in Manchester service can give you a better idea of how your property would perform.
Will the demand for and cost of renting remain high?
The demand for rental houses is very robust and doesn't appear to be decreasing any time soon. According to research by Aviva, constraints brought on by the cost of the living problem may drive up to a million people to rule themselves out of the first-time buyer market in the upcoming months. Rent demand will probably continue to be high in 2023 as a result. HomeLet data reveals that the average rent in the UK in November 2022 (£1,175) was 11.1% more than it was a year earlier. All regions of the UK have annual rental growth, according to HomeLet's rental index. In 2023, there will be more opportunities for landlords to produce high rental yields if demand continues to strengthen and prices continue to rise. Because there is a high demand for rental properties, landlords gain from shorter vacancy times, a wider selection of tenants, and maybe fewer advertising expenses.
Landlords will continue to be impacted by rising mortgage payments.
In September, after the contentious mini-Budget, average mortgage costs skyrocketed. Throughout much of 2022, inflation and interest rates rose as a result of this. Interest rates were predicted to increase in 2022; ultimately, the Bank of England raised the base rate eight times to 3.5%. However, the prices weren't supposed to rise this much. Financial markets have stabilised since Rishi Sunak was elected prime minister. Even though there are now more buy-to-let packages available, Moneyfacts reports that the average cost for fixed deals is still over 6%. Landlords who purchase or remortgage a home in 2023 will probably continue to be impacted by rising costs.
Rental reform dates and specifics could be made public.
By the end of 2022, it was anticipated that landlords would understand the rental reforms better. Despite the long-awaited white paper's publication in June, we still don't know when or how the following reforms will be implemented: Eliminating Section 21 evictions, enacting the Decent Homes Standard for private renting homes, and promoting tenant pet ownership
Could 2023 so be the year that landlords receive more information, dates, and clarity regarding rental reforms?
Industry stakeholders welcomed Michael Gove's return to the government under Rishi Sunak because they believed he could continue where he left off before being fired by Boris Johnson in July. Additionally, a consultation regarding the introduction of a Decent Homes Standard for private rentals has already taken place. So, even if it's improbable that any laws would be passed in 2023, more information and possible dates may be made public. The elimination of Section 21 evictions looks to be the government's main objective and will certainly receive its initial attention.
Energy efficiency will continue to be a top priority.
The need to improve rental buildings' energy efficiency is greater than ever in light of the expense of living and climate crises. Both landlords and tenants place a high focus on increasing energy efficiency and lowering bills in light of the recent spike in energy prices. The minimum Energy Performance Certificate (EPC) grade for rental houses will rise from "E" to "C," according to government plans. It's unclear when the new regulations might be implemented, though.
Related Posts